Doctor's Profile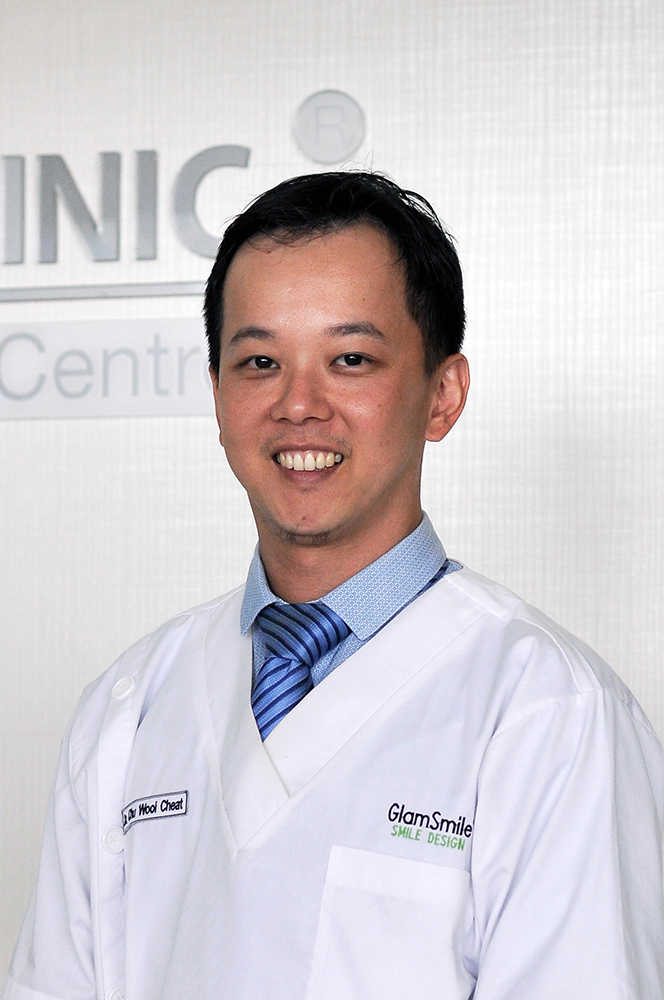 Dr. Chu Wooi Cheat
周伟杰医生
Dental Surgeon
Make An Appointment
Education & Experiences
D.S.(Hons) (Volgograd), M.Sc. (SpecOrtho)(IMC), MFDS RCS (Edin), MFDS RCPS (Glas), MFD RCS (Ire.), FICD, FICCDE, FADI
Dr. Chu Wooi Cheat received his Doctor of Stomatology (D.S) Degree from Volgograd State Medical University in Russia in 2008. During his government compulsory service years, Dr. Chu was involved in primary health care for adults and children as well as orthodontics care with specialist guidance. He was also a committee member in the Oral Healthcare Promotion of KL District.
Dr. Chu has special interests in aesthetic dentistry, orthodontics including Invisalign and implant dentistry. He is currently pursuing his master degree in specialized orthodontics in Germany and Diploma in Implant Dentistry.
Dr. Chu is a member of Malaysian Dental Association, Malaysian Association of Aesthetic Dentistry, Malaysian Orthodontic Practitioners' Association and Malaysian Society of Clinical Hypnosis.
He is a Fellow of International College of Dentists (FICD), Fellow of International College of Continuing Dental Education (FICCDE), Member of the Faculty of Dental Surgery at the Royal College of Physicians and Surgeons of Glasgow (MFDS RCPSG).
Dr. Chu can communicate in Chinese, Malay, English and Russian language.